What better way celebrate the holidays than to support authors and artists through these times and introduce your friends and family to something new?
We have a few suggestions for your list. (You thought we might.) Remember that when you buy from Literary Underworld, you are buying from the authors and small presses directly, so they will get to keep much more of the sale price. Every little bit helps your favorite author keep creating those fascinating new worlds.
For the romance fan…
The Carolina Wolf box set by Sela Carsen ($7) combines Carolina Wolf and Carolina Pearl, two ta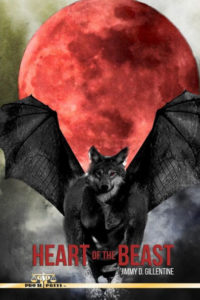 les of werewolves and true love in South Carolina. Whoever said there were no wolves in South Carolina lied. Put a little grrrrl power into your romp in the swamp this holiday season!
Heart of the Beast by Jim D. Gillentine ($20) tells the story of Andrew, a man with a beastly secret, and his horrifying journey with his love Angela from the dark streets of Memphis to the cold reaches of Alaska, from faraway places to deep within each other's souls, seeking peace and freedom to love one another – if only the world would let them.
Princess by Mistake by Kit Tunstall ($7). What started out as the worst day ever just got worse. Incorrectly identified as her strange roommate, curvy Jory finds herself spirited away by an intergalactic bounty hunter intent on returning her to the prince she's expected to marry. Except she's no princess, and forget a prince when she could have the sexy, magenta-skinned alien instead – if he'll accept that she's a mistaken princess and give in to the desire simmering between them.
For the fantasy fan…
Born of Swords by Steven L. Shrewsbury. Interviewing Gorias La Gaul is a dream come true for young scribe Jessica. Unfortunately for Jessica, she's found Gorias in the midst of an annual pilgrimage of sorts, and though he agrees to let her come along, it's not without a warning: You may not like what you see and hear. Whether viewing past visions with magical gemstones or jumping into the fray alongside the barbarian, Jessica's about to get firsthand accounts she won't soon forget…and discover legends are far from reality, and just as far from being pretty. For most men, the future is not certain and the past is prologue.
Wild Hunt by Nick Rowan ($10). When the Preternatural and Magical Squadron dumps an ugly batch of child serial murders into her lap, DJ Admire has a few weeks to find the killer before the next victims are found dead in their own little beds. On the Nightside of Memphis, few things are as they seem and even allies have their own agendas. And DJ has no magic, just a Desert Eagle and an ongoing romance with Captain Morgan and Admiral Nelson…
For the weird Western fan…

Mojo Hand by Steven L. Shrewsbury ($15) After a gun battle in an 1884 Peoria cathouse, one-armed ex-Confederate guerrilla Joel Stuart finds himself at odds with dire magical forces. He runs headfirst into an army of the undead, a demon guard, the persona of African god Damballah, and even finds himself beneath the lid of a coffin.
The Alamo and Zombies by Jean A. Stuntz ($5) is exactly what it says! Zombies at the Alamo, what else could you want?
For the horror fan…

Nocturne Infernum by Elizabeth Donald ($20) compiles the three books of the Nocturnal Urges series into one volume filled with heat, horror and intrigue. In this alternate Memphis, vampires are a dark underclass whose bite offers pleasure and pain in one sweet kiss. Humans take advantage of the pleasures vampires can provide, but call them friends? Lovers? The strain between human and vampire grows as death rises in the streets…
The Dark Walk Forward
by John McFarland($12). The small town of Ste. Odile in America has experienced the Great War in ways that no one should ever have to endure. An 1880s schoolteacher is faced with the worst blizzard of her time and must save the children under her charge. A young man searches for his father the abandoned orphanage the older man owns… and both know they will despair at what they find. John S. McFarland has slogged through his characters' woes and woven them into these sweetly emotional yet acutely distressful tales.
Stories We Tell After Midnight ($10). Here, the shadows keep their secrets and the moon hides from deeds cast in her glow. In this collection, the Fae walk as human, the dead burn with their anger at the living, the creatures that live in the dark places of the wrong zip code creep out of the shadows and into the kitchen.
Planet of the Dead ($5) by T.K. Reilley. Commander Kate Daniels expected to find incompetency when sent to assess the terraforming progress on Primos. She didn't expect a saboteur to force a crash landing, stranding them at the mercy of the hungry creatures roaming the planet.
For the sci-fi fan…

Dream of the Navigator by Stephen Zimmer. For most, virtual realms, substances, and entertainment provide escapes, but for Haven, Cayden, Jaelynn, and Salvador, growing up in Technate 6 is a restless existence. A hunger for something more gnaws inside each of them. Discoveries await that open the gates to transcend time and space, and even new planes of existence. Nothing in their universe, or others, is impossible to explore.
Paradise Earth by Anthony Mathenia ($12) is a deconstruction of faith at the end of the world and beyond. When blazing balls of fire fall from the sky, a religious sect interprets it as the fulfillment of long-held prophecies foretelling the end of the world. The members flee to their religious sanctuary, believing that this global cataclysm is the portent of a new paradise of eternal happiness. Inside, one cold and starving man struggles to hold onto his hope for the future as the torturous night drags on and he struggles to hold onto his hope for the future.
Ace's Odds by Sela Carsen ($10). Mkhai is a former soldier in debt to the mob boss who runs a glitzy, glamorous space station casino hiding a dark underworld. The only hand he's got left to play is getting the mob boss's daughter off the station… but Silbe is no pampered princess, even if her father is one of the most feared men in the galaxy. Embroiled in a desperate scheme to keep her family safe, Silbe must team up with a roguish smuggler who makes her want to bet on him with everything she's got.
For the YA reader…

Moonblood by T.W. Fendley.
 ($12) Who wants to live a century before seeing the outside world? Not Ariadne. Restless and idealistic, the young immortal sneaks out of the Eves' secret compound and finds the outside world more dangerous than she could have imagined. Cut off from her own kind and hunted by mortals, she is forced to hide among the Adams, the immortal sons born of her sisters. But the Adams have sinister plans of their own. Ariadne must find a way to stop them, even if it means sacrificing her immortal life.
The Boxcar Baby by J.L. Mulvihill ($15) is the first book of the Steel Roots series. Born in a boxcar on a train bound for Georgia. At least, that is what Papa Steel always told AB'Gale. But now, fifteen years later, the man who adopted and raised her as his own is missing and it's up to AB'Gale to find him. (Or splurge on the whole series for $40!)
Redheart by Jackie Gamber ($10). Kallon Redheart lives with his back turned on his fellow dragons, on humans, and on everything he once understood. Riza Diantus is a young woman with dreams too wide to fit inside her village fence. Their unexpected friendship is risky in Leland Province, where Fordon Blackclaw, Dragon Council Leader, has inflamed tensions between dragons and humans to the brink of war. When Riza is threatened, Kallon is the only one with the power to save her.
For something shorter….
Moonlight Sonata by Elizabeth Donald ($15-30) is a collection of award-winning short stories of the Twilight-Zone-creepy design. Imagine a haunted church, where the ground has turned sour and something walks in the shadows to the mournful hymns. A silent covered bridge that no one dares to cross. Angry spirits that cry out from beneath the ground of a cemetery that will not lie still. Also check out Yanaguana, a limited-edition chapbook from the Blackfire series available for a short time only!


Coppice and Brake from Crone Girls Press ($10). A night guard brings an offering to the eternal denizens of a notorious prison. In a young girl's room, the shiny people keep watch in the night. A proud father beams as his son takes the stage for the performance of a lifetime. The stories in this anthology are the glimpses of the dark places between the forest and a dream. They are the shadows seeking the last notes of a dying violin. They invite the reader into a world where a condemned man faces his fate over and over and over again.
Between the Lines ($15). Stoker Award-winning editor and author Michael Knost gave his online writing students an opening sentence and a closing sentence and asked them to write a story. Every story opens with: "Kelvin pressed against the wound as blood seeped around his hands." And ends with: "Watching the train disappear into the night, he brought the flower to his nose before tossing it to the tracks." This anthology is the amazing result.
Get three Nick Rowan titles in ebook for only $10!
For the artist….

A handmade leather mask is the perfect stocking stuffer for the cosplayer on your list! Branson's General Store has a variety of colors in the simple $5 design, so be sure to indicate your preferred colors in your order!
Like what you've seen from photographer artist Elizabeth Donald? Order any size poster or print at elizabethdonaldphotography.com!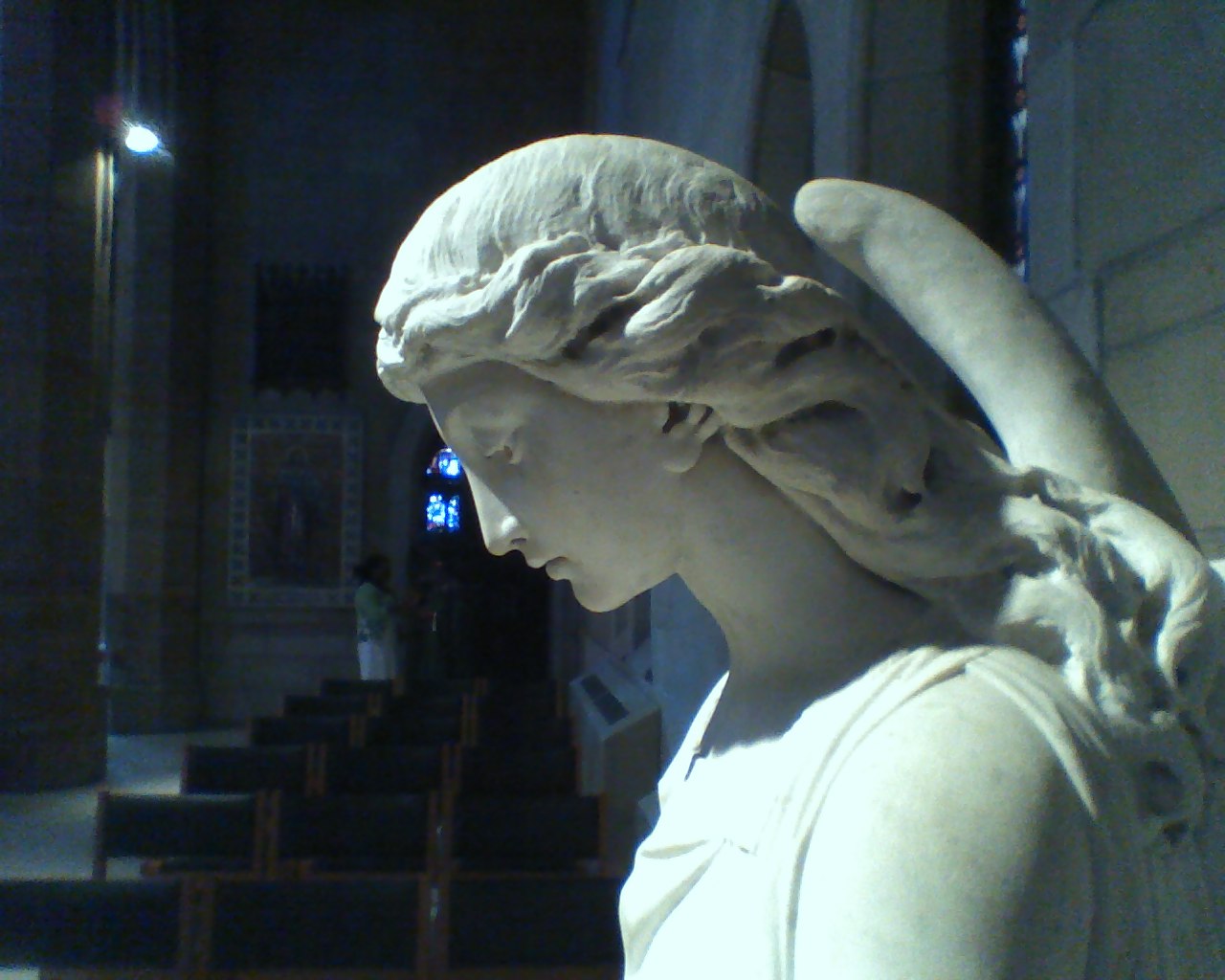 A special note of thank you
It's been a year of recovery for the authors and artists of the Literary Underworld and all those whose livelihood depended on the cons and book fairs and other gatherings that were canceled by the pandemic. As we celebrate this holiday season, we are always grateful for the support of our readers and fans, and hope for a happier, safer and more prosperous year for everyone.
Stay safe out there, and we will all see each other again soon.
— Mgmt. 
You read all the way to the end!
Use the code BLACKFRIDAY2021 to get 15 percent off your purchase!