ELIZABETH DONALD is a dark fiction writer fond of things that go chomp in the night. She is a three-time winner of the Darrell Award for speculative fiction and author of the Nocturne vampire mysteries and Blackfire zombie series, as well as other novels, novellas and short stories in the horror, science fiction and fantasy genres. She is the founder of the Literary Underworld author cooperative; an award-winning journalist and teacher; a nature and art photographer; freelance writer, editor and writing coach. She is married to author Jim D. Gillentine, and their family lives in a haunted house in Illinois. In her spare time, she has no spare time. Find out more about her at elizabethdonald.com or donaldmedia.com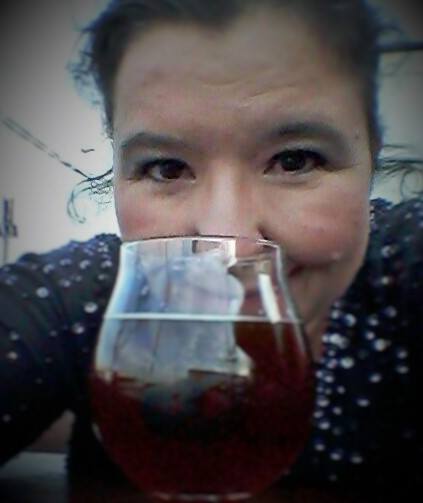 SARA M. HARVEY lives and writes fantasy and horror in (and sometimes about) Nashville, Tenn. She is also a costume historian, theatrical costume designer, and art history teacher. She has two spoiled rotten dogs and two awesome children; her husband falls somewhere in between. She tweets @saraphina_marie, wastes too much time on facebook.com/saramharvey, and needs to update her website at saramharvey.com. Check out her Patreon!
DIANA MORGAN is a superhero by day, writer by night. Okay, not really, but when she's not writing books, she's a librarian at a local library, which is kind of a superhero. Her superpowers include always knowing what kids like to read, being able to read more than 10 books at one time, and the ability to eat more pizza than anyone.
Diana has always loved science fiction and fantasy.  She grew up watching Quantum Leap, Power Rangers and Star Wars. She can't remember a time when she wasn't making up stories.
She was a geek before being a geek was cool, and she loves hanging out with other geeks and sharing her love of all things space and magic and books.
JIM D. GILLENTINE grew up with a fondness for horror, science fiction and fantasy flavored with the southern tang of his native Memphis. His debut novella, Of Blood and the Moon, was published in 2009 and was runner-up for the Darrell Award. Other publications include stories in anthologies Cover of Darkness and When Darkness Sees the Light and a novella titled A Night at Death's Door. His novel The Beast Within begins a bittersweet love story between a woman and a beast, which continued in Crossroads, published by Inkstained Succubus Press. The trilogy was completed with Heart of the Beast, published as a compendium by Pro Se Press. Jim holds a bachelor's degree in English literature and philosophy at Southern Illinois University Edwardsville. He is a member of the Literary Underworld and the Eville Writers, and is the biggest Godzilla fan in the western hemisphere. Find out more about him at www.jimmygillentine.com. 
At seventeen COLE GIBSEN found herself homeless with only a beat-up Volkswagen Jetta and a bag of Goodwill clothing to her name. The only things that got her through the nights she spent parked in truck stops and cornfields were the stacks of books she checked out from the library along with her trusty flashlight. Because of the reprieve these books gave her from her troubles, Cole vowed to become a writer so she could provide the same escape to readers who needed a break the reality of their own lives. Her website is www.colegibsen.com.
JOHN MCFARLAND'S first novel, The Black Garden, was published in 2010, and the story continues with the recent Mother of Centuries. His work has appeared in The Twilight Zone Magazine, Eldritch Tales, National Lampoon, River Styx, Tornado Alley and the anthology A Treasury of American Horror Stories, which also included stories by Stephen King, Richard Matheson and H.P. Lovecraft. He has written extensively on historical and arts-related subjects and has been a guest lecturer in fiction at Washington University in St. Louis. He is a lifelong Bigfoot enthusiast, and Annette: A Big Hairy Mom is his first novel for young readers.
SELA CARSEN is an award-winning author of paranormal and sci-fi romance — with or without sex and dead bodies. Your pick. She maintains a permanent nerd-on for fairytales and mythology, and openly hoards reference books about obscure folklore. Born a wanderer, she and her family have finally settled in the Midwest. Until they move again, at least. Find out more at selacarsen.com!
BETSY PHILLIPS lives just outside of Nashville in Whites Creek, TN. She has seen a ghost in her back yard. Her fiction has been featured in Apex, Betwixt, Beyond Borderlands, and Qarrtsiluni. She has published short stories in Apex and Fantasy and Science Fiction. The Wolf's Bane, an artist book she did in collaboration with Brown Dog Bindery and the Platetone collective, came out in 2015. Her website is betsyphillips.net.
A California native born in Hollywood, California, J.L. MULVIHILL wanted to be a rock star. After several years of modeling, acting, and singing, she decided to marry, have a family, and moved to a quieter life in Mississippi where she has lived for the past twenty years. Finding she has a gift for story telling she began to write young adult books, including the Steel Roots series and The Lost Daughter of Easa. She is very active in the writing community, a member of the Society of Children's Book Writers and Illustrators, Gulf Coast Writers Association, Imagicopter, the Mississippi Writers Guild and Clinton Ink-slingers Writing Group. She continues to write fantasy, steampunk, poetry and essays inspired by her life in the South.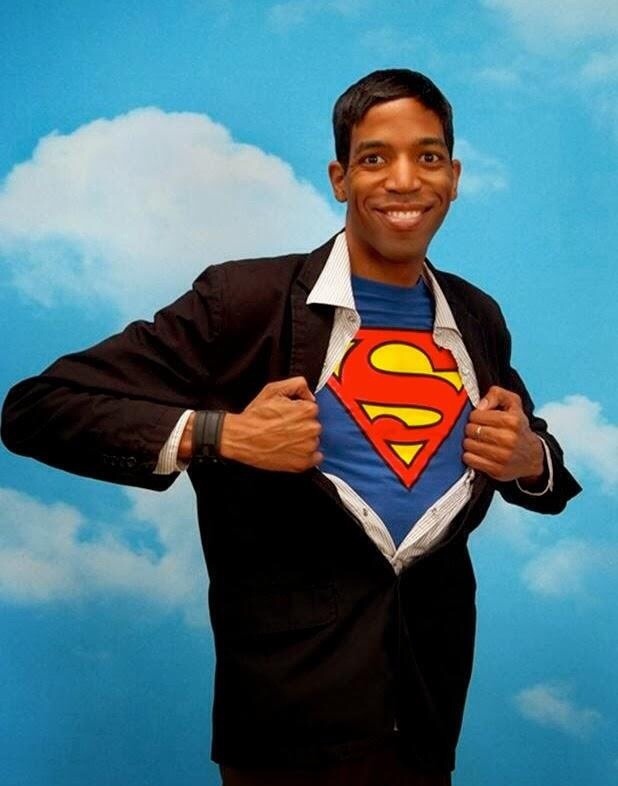 DENNIS R. UPKINS is a proud Atlanta, Ga. native. A voracious reader, a lifelong geek and a hopeless comic book addict, he knew at an early age that storytelling was his calling. In 2011, his debut novel, Hollowstone, was released by Parker Publishing. His sophomore title, West of Sunset, was also released by Parker Publishing in 2014. Upkins has also worked as a freelance artist and a digital photographer. His artwork and short stories have appeared in Drops of Crimson, Sniplits, and a number of other publications. Upkins regularly critiques and analyzes the representation and portrayal of minorities in comics and media and has served as a contributor for Ars Marginal, Black Girl Dangerous, Prism Comics, Nashville Geek Life, and Comicbook.com. In an effort to help enlighten society about the cultures of the African diaspora and promote a more accurate and positive image, Upkins launched the Black Folks Being Awesome initiative in 2013. When he's not out saving the world and/or taking it over in his spare time, Upkins's hobbies include drawing, modeling, acting, photography, cosplay, rollerblading, martial arts and of course writing. His website can be found here.
STEVEN L. SHREWSBURY lives, works, and writes in rural Illinois. More than 360 of his short stories have appeared in print or electronic media, along with more than 100 poems. Nine of his novels have been released, with more on the way. His books run from sword & sorcery (Overkill, Thrall, Bedlam Unleashed) to historical fantasy (Godforsaken) extreme horror (Hawg, Tormentor, Stronger Than Death) to horror-westerns (Hell Billy, Bad Magick, and the forthcoming Last Man Screaming). He loves books, British TV, guns, movies, politics, sports and hanging out with his sons. He's frequently outdoors, looking for brightness wherever it may hide.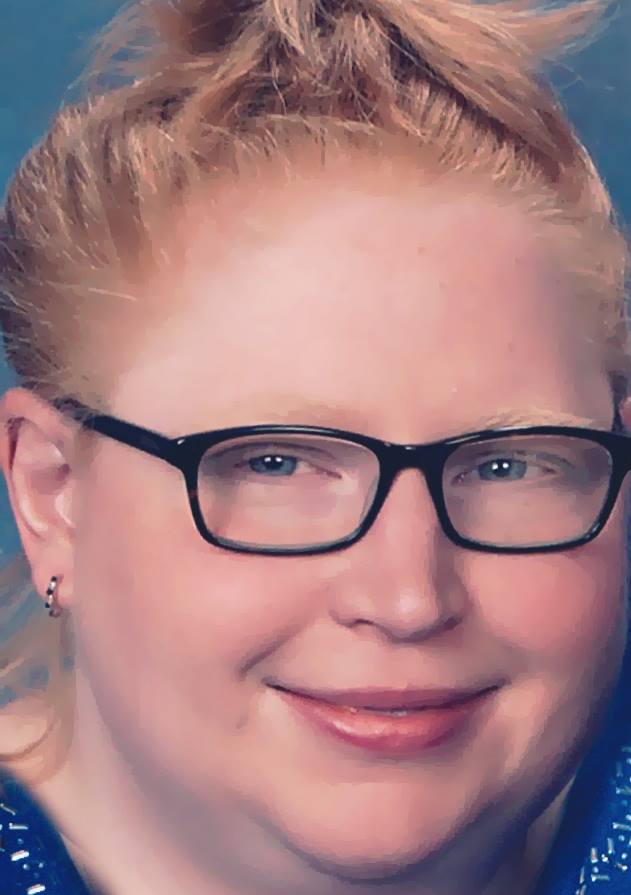 KIT TUNSTALL lives in Idaho with her husband and two sons. She enjoys writing several genres and subgenres, but almost everything she writes has a strong romantic element. A fan of post-apocalyptic, zombie, and dystopian books, she prefers to read or view such stories from the comfort of her living room and never, ever in person. Visit her website at www.kittunstall.com or join her mailing list to keep up with new releases and receive exclusive content: http://eepurl.com/bpdvb9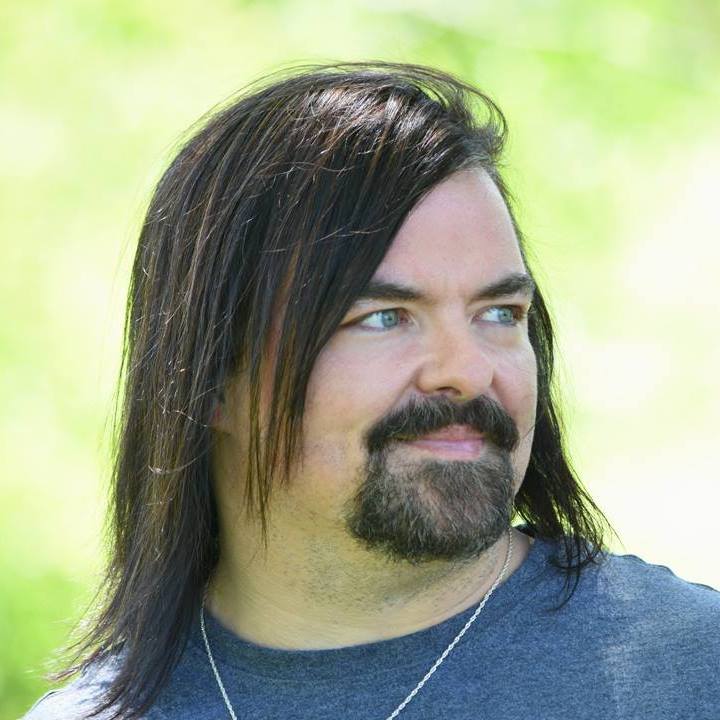 STEPHEN ZIMMER is an award-winning fantasy author and filmmaker based out of Lexington, Kentucky. Stephen has two series being published through Seventh Star Press. One is the epic fantasy Fires in Eden Series (which includes Crown of Vengeance, the winner of a 2010 Pluto Award for Best Novel). The other is an epic-scale urban fantasy series, The Rising Dawn Saga. Both series are now affiliated with two growing collections of eBook short stories. The Chronicles of Ave short stories are set in the world revealed in the Fires in Eden Series, while the Annals of the Rising Dawn short stories are set in the world of the Rising Dawn Saga. His other published short fiction includes the short stories "In the Mountain Skies" and "An Island Sojourn" in the Dreams of Steam I and II steampunk anthologies (edited by Kimberly Richardson), from Kerlak Publishing. As a filmmaker, Stephen has credits in fantasy and horror, including the supernatural thriller Shadows Light (feature), The Sirens (horror short film), and Swordbearer (fantasy short film featuring a special appearance by former WWE wrestler Al Snow, and based upon the H. David Blalock novel Ascendant.) His website can be found here.
T.W. FENDLEY is a freelance author and former journalist with 20 years of experience in corporate communications. A graduate of the 1997 Clarion Science Fiction and Fantasy Writers' Workshop, her first novel, Zero Time, was published in 2011. Other titles include The Labyrinth of Time, The Mother Serpent's Daughter, Jaguar Hope and others. Find out more at  www.twfendley.com. 
D.A. ADAMS is the author of the Brotherhood of Dwarves series and the Sam Skeen saga. He received a master of arts in writing from the University of Memphis in 1999 and taught college English for 16 years. He is the father of two amazing sons and resides in East Tennessee.
ELIZABETH LYNN BLACKSON grew up in a small town in Eastern Ohio, living on a steady diet of comic books, horror movies, and Stephen King novels, while playing D&D and listening to heavy metal. It twisted her into the maniacal creature you now see before you. While certain she was going to be a comic artist, life pulled her in a different direction, and she ended up in the St. Louis metro area, where she lives with her hubby and two cats.
ALEXANDER S. BROWN is a Mississippi author whose first book, Traumatized, was published in 2008, later re-relased by Pro Se Publications. Brown is currently co-editors/coordinator with the Southern Haunts anthology series published by Seventh Star Press. His horror novel Syrenthia Falls was published by Dark Oak Press. His short story collection The Night the Jack O' Lantern Went Out, published by Pro Se Press, reached bestseller status in three literary categories on Amazon.com upon release.   Brown is the author of multiple young-adult steampunk stories found in the Dreams of Steam anthologies, Capes and Clockwork anthologies, and Clockwork Spells and Magical Bells. His more extreme works can be found in the anthology Luna's Children published by Dark Oak Press, Reel Dark published by Seventh Star Press and State of Horror: Louisiana Vol. 1 published by Charon Coin Press. Brown is also an actor and producer in the short film The Acquired Taste inspired by a story in Traumatized and directed by Chuck Jett.
ELONKA DUNIN was born in Los Angeles, studied astronomy at UCLA, and then joined the United States Air Force. She was stationed in the United Kingdom and California, is a world-traveler who speaks several languages, and has visited every continent including Antarctica, which she traveled to in 1999. Her lifelong interest in cryptography became public when in 2000 she was awarded a prize for being the first person to crack the PhreakNIC Code, an up-until-Elonka unsolved puzzle created by the hacker group se2600. Since September 11th, Elonka has been helping out with the war on terrorism by teaching government agents about cryptography and what types of codes that Al Qaeda may be using. She is also one of the leaders of a group of cryptographers who are working hard to crack a code on the famous Kryptos sculpture at CIA Headquarters, and led the international team that cracked the related KGB Cyrillic Projector Cipher in 2003. Elonka is also an avid Wikipedian, having written or expanded over 250 articles on Wikipedia. And as a public speaker, Elonka regularly gives talks on her favorite subjects: games, Wikipedia, and cryptography.
JOHN EVERSON is the Bram Stoker Award-winning author of several novels of erotic horror and the macabre, including the Fountain of Youth thriller The Family Tree, the Stoker-nominated Nightwhere, Stoker-winner Covenant, its sequel Sacrifice and standalone novels The 13th, Siren, The Pumpkin Man and Violet Eyes. John shares a deep purple den in Naperville, Illinois with a cockatoo and cockatiel, a disparate collection of fake skulls, twisted skeletal fairies, Alan Clark illustrations and a large stuffed Eeyore. There's also a mounted Chinese fowling spider named Stoker, an ever-growing shelf of custom mix CDs and an acoustic guitar that he can't really play but that his son likes to hear him beat on anyway. Sometimes his wife is surprised to find him shuffling through more public areas of the house, but it's usually only to brew another cup of coffee. In order to avoid the onerous task of writing, he occasionally records pop-rock songs in a hidden home studio, experiments with the insatiable culinary joys of the jalapeno, designs book covers for a variety of small presses, loses hours in expanding an array of gardens and chases frequent excursions into the bizarre visual headspace of '70s euro-horror DVDs with a shot of Makers Mark and a tall glass of Newcastle.
FRANK FRADELLA is a professionally creative person working in the fields of art, publishing, podcasting, language acquisition, film, and video. He is the author of more than a dozen books, including those in the Valley of Shadows series, Swan Song, and The Complete Idiot's Guide to Drawing Basics (Alpha Books) — which he also illustrated. He was the founder and president of iHero Entertainment, New Babel Books, LINGO and Paper Lantern Productions. Frank has also done work in comics, including Gene Simmons House of Horrors. As a video producer, he has done work for National Geographic, Sears, Yelp, the Yellow Pages and hundreds more.
GEORGIA L. JONES, born in Columbia, Missouri on September 21, 1968, is the author of the urban fantasy series, Remnants of Life as well as the comedic parody, The Official 2012 Survivalist Handbook, under pen name Smarty Mic Smartypants. While attending Missouri State University, she studied psychology but found an unquenchable thirst for Greek mythology and philosophy. She has lived in Lebanon, Missouri since 1992, and enjoys spending time with her family, growing her business, and writing. Her site can be found here.
MICHALES JOY is the author of the fantasy Warlord Series, including Warlord Rising, Warlord Revenge and Season of Peril, as well as his first novel, War of the Outcast.
ANTHONY MATHENIA is a writer and comic creator. He is the author of two novels, Paradise Earth: Day Zero and Happiness, Next Exit. In comics, Anthony writes Pretty Face and has produced Supreme Team, among others. He currently lives in the Appalachians and is convinced it is paradise on earth. Find out more here.
T.K. REILLEY is the pen name under which erotic romance author Kit Tunstall writes horror and post-apocalyptic fiction.
NICK ROWAN is a bus driver who lives quietly in the mid-south. He writes and crafts to support his yarn habit, You can follow him on Facebook (NickRowan) or Patreon (NickRowan) or Twitter (@NickRowan16) or Tumblr (nicholasrowan) or blogger (NicholasRowanSp) or Etsy (thecarpenterswyfe). Nick has been writing professionally since 2004 as Angelia Sparrow.
M. B. WESTON is an award-winning fantasy, young adult, steampunk, and paranormal author. In The Elysian Chronicles, her flagship fantasy series, she explores guardian angel warfare and treason to epic levels.  Her attention to procedure and detail gives her works an authentic gritty military feel that takes an adventure tale to the level of a true page-turner.
IN MEMORIAM.
TERRY SOFIAN described himself as a generalist in a world of specialists. With degrees in anthropology and biology, he worked as a genetic engineer, a radiopharmachemist, in disaster preparedness and homeland security management and in health, safety and environmental compliance for hospitals, nuclear waste cleanup sites and numerous industry clients. He had a long history of community involvement as a volunteer firefighter/EMT, hazmat team member and vice commander/diver for his county's Search and Rescue Team, and served as a non-commissioned officer in the Army National Guard/Reserves and the Navy Reserve. His novella Blackwater Ghosts was published in Weird Tales, and several nonfiction pieces appeared in The Coast Artillery Journal and Warship International. His gaming articles appeared in Challenge, Mars, Transactions of the Royal Martian Geological Society and several fanzines. His first complete game was No Sailor But a Fool, published by Clash of Arms for their Admiralty Trilogy. His projects carried by the Literary Underworld included the steampunk/Victorian science fiction setting of Stars of Empire, also known as Hive, Queen and Country. He was married to his amazingly intelligent wife, Shannon, and has an extremely bright daughter, Kelly. Sadly, Terry passed away in 2020.